By: Laugher, revised by Spiderchild



Start Point: Talk to Captain Lawgof northwest of the Fishing Guild
Requirements: None at all

Start the quest by talking to Captain Lawgof Northwest of the fishing guild.




Join up with his army and he will tell you to fix six railings.
The railings you need to fix, funnily enough, are the ones that look a tad broken.




After fixing the railings return to the Captain and he will ask you to go to the south tower to check on things. Walk south and you'll come upon this tower.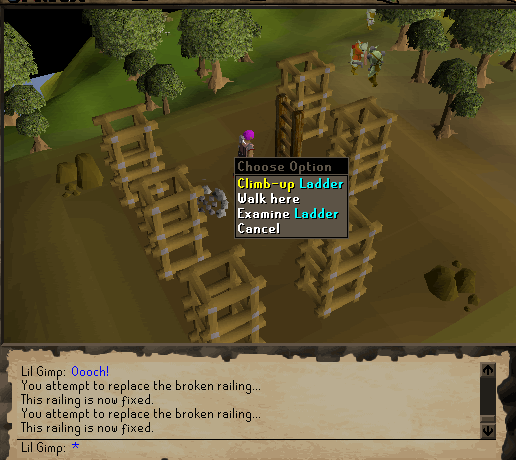 Climb the ladder and get to the top. You'll see a set of dwarf remains.





Take them and bring them back to the Captain.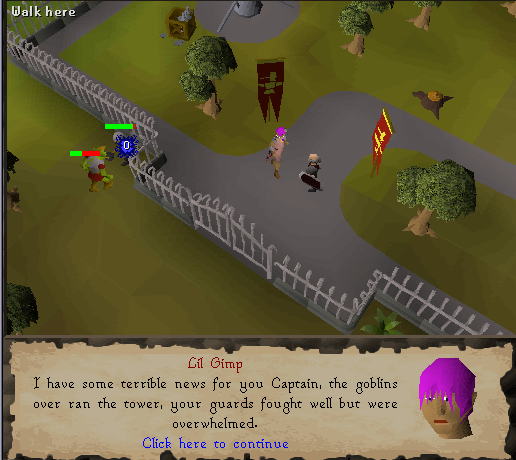 Lawgof then sends you to look for the goblins base. Run south to the fishing guild and follow it east.




Enter the cave and head to the far north-west corner. Search crates and boxes till you come upon the tied up dwarf child.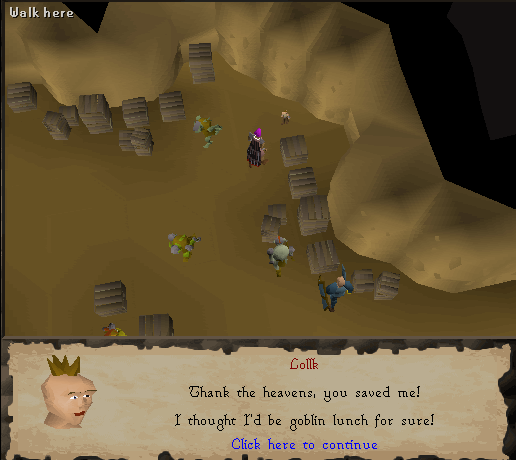 Report back to the Captain. He will thank you and ask another favor of you. Now you must repair the broken cannon. Use the following on each other in this order:

Use the pliars on the safety switch; then the wrench on the right with the spring; lastly, use the remaining wrench on the gear.

Talk to Lawgof once again. He tells you they have no ammo.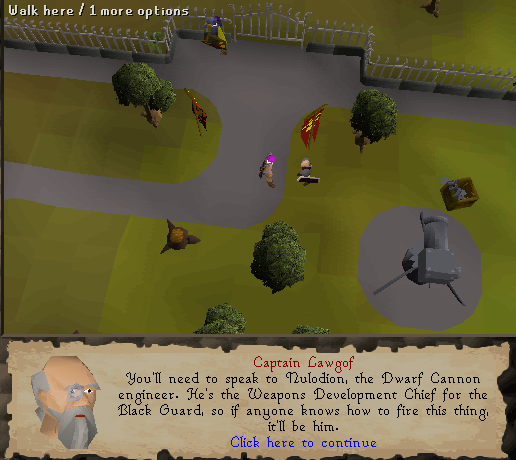 Go talk to Nulodion at the entrance to the Dwarven Mines on Ice Mountain.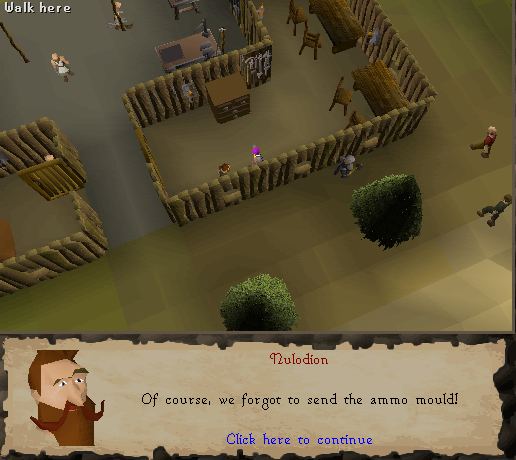 He gives you an ammo mould and instructions. Return these to the Captain and quest complete!




Congratulations! Quest Complete!

Rewards: 1 Quest Point, 750 Crafting EXP, able to use and buy a cannon from Nulodion


Back to Top